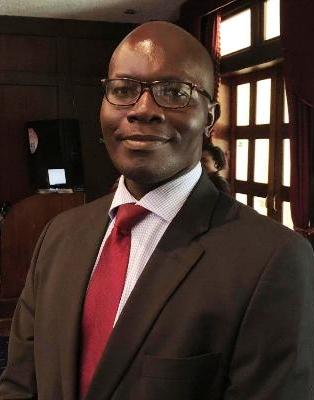 The Centre for Advanced Studies in environmental Law and Policy (CASELAP) welcomes you to its website and through it to engage in its activities. CASELAP is a post-graduate center established by the Council of the University of Nairobi on 20th November 2007.  Its core mandate is capacity building on environmental governance through research, teaching and stakeholder engagements.  In delivering on its mandate it currently has   the following programmes(i) Masters in Environmental Law; (ii) Masters in Environmental Policy; (iii) PhD in Environmental Policy; and (iv) PhD in Environmental Law. Programmes in environmental diplomacy are currently under development and should be launched soon.
Since its launch, CASELAP has established itself as a key actor in environmental governance discourses both nationally and internationally. The Founding Director, Professor Charles Okidi, is renowned for his contribution to environmental scholarship and the development of environmental law. Under his leadership, the first ever comprehensive training programme for Judges of Kenya in Environmental Law was designed and implemented in Partnership with the National Environment Management Authority (NEMA), United Nations Environment Programme (UNEP) and the office of the Chief Justice of the Republic of Kenya. These initial efforts led to subsequent structured training on environmental issues by the Judiciary and the establishment of the Environment and Land Court. Additionally, as part of the preparatory activities for the establishment of the Center, the University hosted the Second Colloquium of the IUCN Academy of Environmental law focusing on land use and sustainable development, with the founding Director as the key organizer. This Colloquium led to the establishment of a network of environmental law lecturers in Africa, the Association of Environmental Law Lecturers in Africa (ASELLAU).
CASELAP is multidisciplinary both in its Faculty and programmes. It recognizes that improving environmental governance requires sound policies and practice and involvement of several disciplines. Consequently, its students are from various disciplines relevant to the environment, including but not limited to environmental science, economics, biological science, ecology, forestry, chemistry, law, diplomacy. Its students and graduates also work in critical sectors of the country influencing and implementing policy on environmental issues in Government, International Organizations, Private sector, the Academy and Civil Society.
CASELAP has in the recent past engaged in several policy initiatives, including providing technical leadership to the development of a new Wildlife Policy for Kenya in 2017. It continues to expand its range of research and scholastic engagements. It currently is implementing projects seeking to support the transition to a circular economy in Kenya, addressing the challenge of plastic pollution and monitoring and designing policy responses to the challenge of air pollution.  As part of its quest to enhance its role as a Centre of excellence in environmental governance, CASELAP will continue to strive to develop and sustain partnerships with a wide range of stakeholders.
We welcome you to partner with us in the task of enhancing the quality of the global environment and in developing innovative policy solutions to the key environmental challenges facing Kenya and the world. The Sustainable Development Goals (SDGs) focus of reducing poverty and improving environmental sustainability is an agenda to which CASELAP is committed and one to which it seeks your collaboration either as a student, researcher, funder or partner.
Dr Collins Odote
Director